Andro is a safe space for everyone, but has been created specifically for queer folks and women to come get their hair cut in comfort. All walks of life are welcome and encouraged to be confident and comfortable with who they are in a judgement free, safe space. Based in the heart of downtown Seattle, Andro is smack dab in the middle of Pioneer Square. This is Seattle's original neighborhood, and it can sometimes seem a little wild and crazy. I'd like to believe that's just the heartbeat of our city.
Andro is more than just a barbershop, it's a reflection of the diversity and beauty of this amazing community. If you're looking for a place to call your own, where you can be you, and leave feeling better than when you arrived, then Andro is your Barbershop.
Seriously, what are you waiting for? Book an appointment already!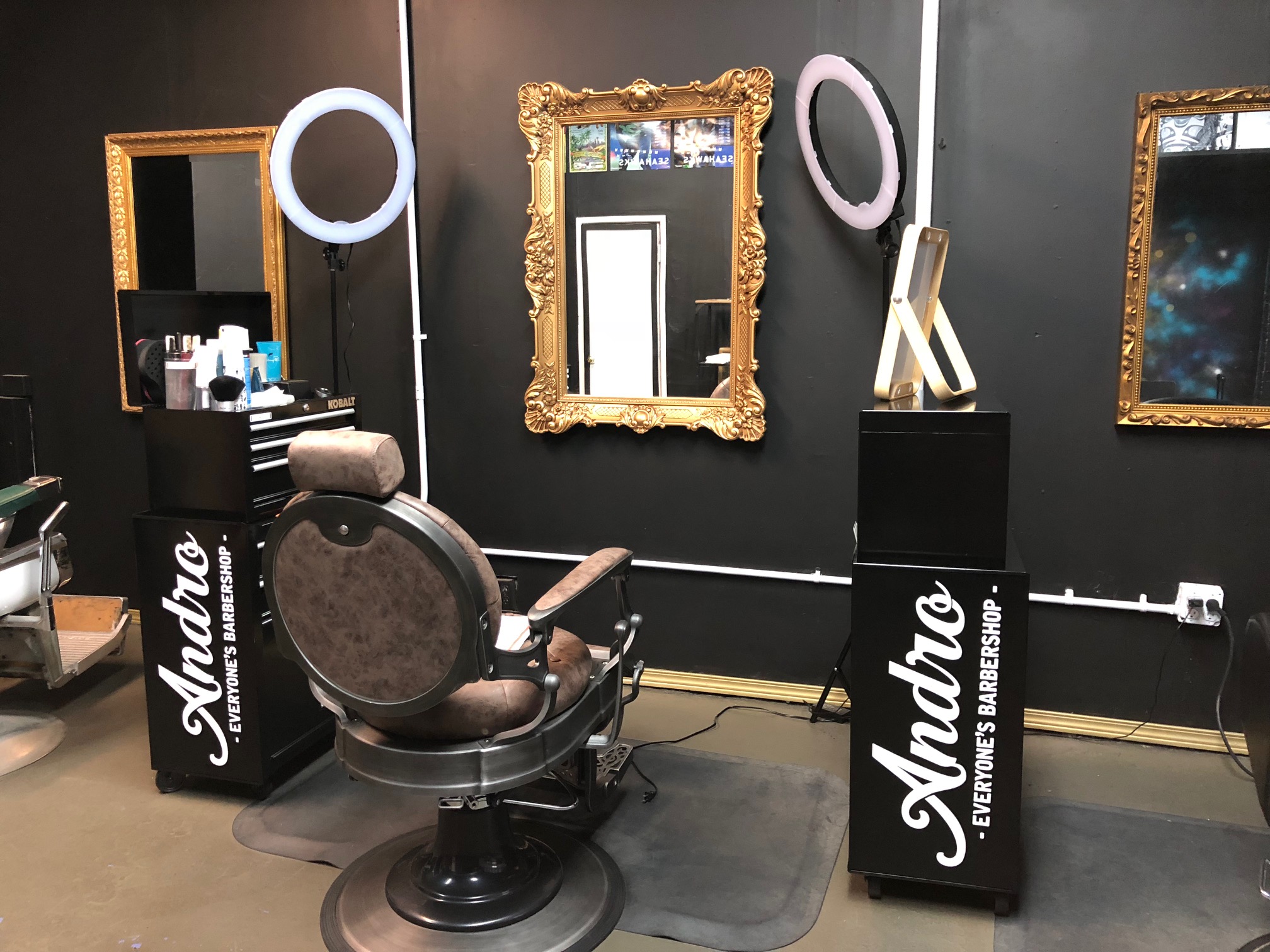 Kelli Wimbley-Dinh
Barber
I've been in Seattle for almost 8 years by way of the east coast, by way of the Midwest! Ive been cutting hair for over a decade, and I love what I do.
Sophia Haddix
Barber
Born in Seattle and raised on jazz, I'm passionate about cutting hair because it helps my clients express who they really are. I love helping people let their light shine!
Teme
Braider, Loctician & Natural Haircare Stylist.
‪Teme books by consultation and appointment only. She is a Seattle Native who is passionate about her community & has been serving up hairstyles since 2013.